Future concerts
Les Sept Paroles du Christ
Wednesday 16 November 2022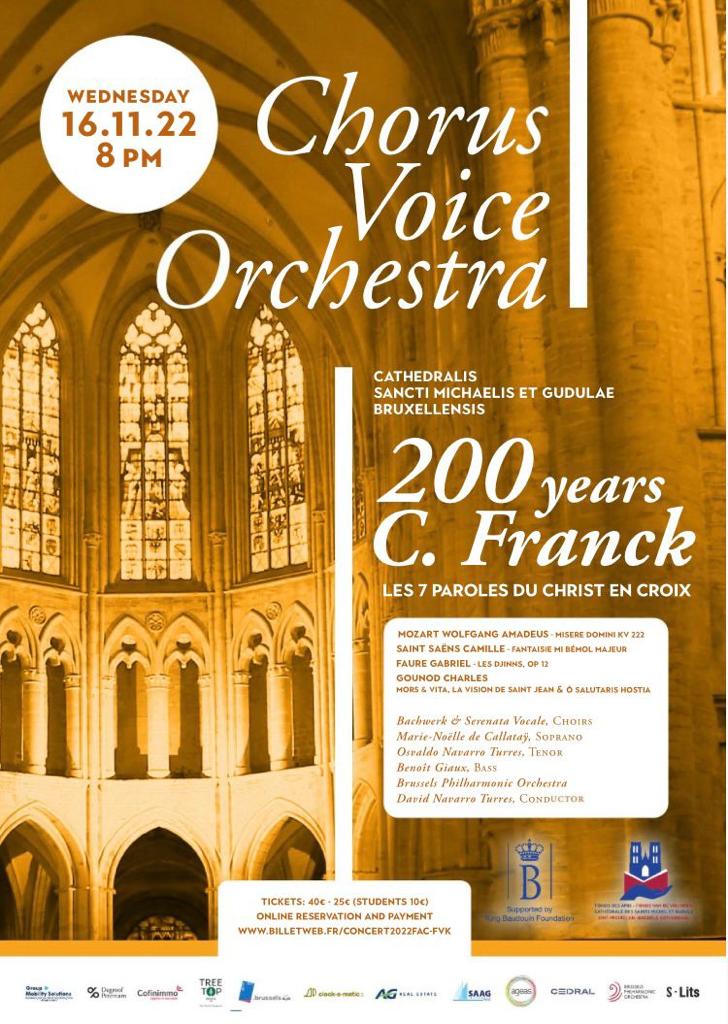 BachWerk choir
Brussels Philharmonic Orchestra
Conducted by David Navarro Turres
Belgian-born French composer, César Franck, wrote Les Sept Paroles du Christ sur la Croix (The seven words of Christ on the Cross) in 1859, but it was never performed during his lifetime. The work was rediscovered by the University of Liege in 1955. Instead of considering the crucifixion story, Franck chose to musically interpret the seven last words, or themes, of Christ: Forgiveness, salvation, compassion, destitution, distress, redemption and obedience to God. Composed in the classical style interspersed with operatic drama.
Les Sept Paroles du Christ sur la Croix
Wednesday 16 November 2022, 20:00
Cathedral of St. Michael and St. Gudula
Place Sainte-Gudule, 1000 Brussels
Click here to buy tickets
Join our Mailing list

Join our mailing list to be kept informed about BachWerk concerts and events.
Past concerts
To find out about BachWerk's previous concerts, click here