Future concerts
Bach's Christmas Oratorio
Saturday 8 December 2018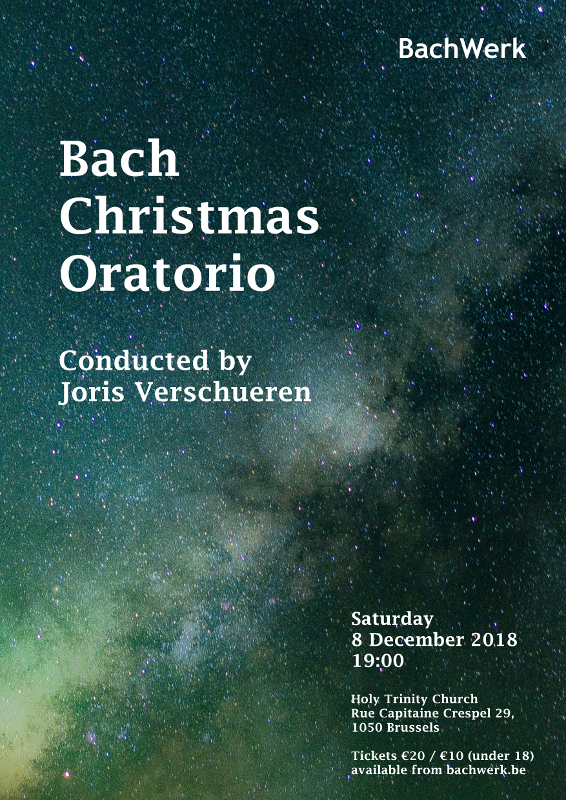 BachWerk choir and orchestra
Conducted by Joris Verschueren
Gilles Thomas (Countertenor)
Florian Fuckner (Tenor)
BachWerk performs the wonderful seasonal highlight, the Christmas Oratorio by J. S. Bach. Following last year's emphasis on the first three cantatas, this year's concert pays particular attention to the latter cantatas.
Bach's Christmas Oratorio
Saturday 8 December 2018, 19:00
Holy Trinity Church
Rue Capitaine Crespel 29,
1050 Brussels
Tickets €20 / €10 (under 18)
SOLD OUT Fill-in the form below to be kept informed if extra tickets become available, and to join our mailing list.
Join our Mailing list

Join our mailing list to be kept informed about BachWerk concerts and events.
Past concerts
To find out about BachWerk's previous concerts, click here